LAVENDER
Regular price
$8.95
Save $-8.95
/
---
Calming & Comforting Effects

Sweet in Flavor

Provides a multitude of Benefits
Dried lavender is a great spice to add to tea mixtures and dishes alike. Providing a wide range of benefits to those who utilize it, dried lavender can be used in quite a few ways. Known for its calming effects, lavender is commonly used in teas that are intended to boost relaxation and decrease stress. At Spice Professors, we know that the only way to really enjoy the benefits and flavor of a spice is by getting it from the land where they flourish the best. That's why all of our spices are purchased from the land where these spices will grow to their full potential. Once we've found the highest quality of lavender, we let it dry out, so that it can still hold all of the nutrients and benefits that you're looking for.  
Health Benefits:
Acne

Aromatherapy

Facial Care

Depression

Insomnia

Nausea

Insect Repellent
Ingredients:
Loose Leaf Dried Lavender
Certified Kosher: K-ID BHP-NJKF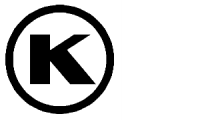 How do I return an item?
Refund/Return Policy:
Due to the nature of the product, we are unable to accept returns. If there is an issue with your order, please contact us immediately so we can fix it.
Spice Professors Inc.
Fresh Meadows, NY Email: spiceprofessors@gmail.com Phone # 347-455-8327
FREE SHIPPING!
on orders of $50 or more
Spice Professors Ships via usps as soon as order is processed. We offer priority mail for higher quality shipping and of coarse faster service. Shop over $50 and get free shipping on us.