COLD RELIEF
Regular price
$10.95
Save $-10.95
/
---
Cold Relief Tea is known for its:

Rich flavor

Colorful characteristics

Loose leaves
Has a common cold attacked your immune system? If so, it's time for you to reach towards your teapot and grab our Cold Relief Tea. This brew of amazing and beneficial properties has the ability to kick your immune system into gear, providing you with a sense of healing and punching your cold down the drain. This tea is incredibly rich in flavor and is full of immune-boosting properties found in peppermint and ginger. Enjoy sipping on this fine brew to help shield your body from illness.
Cold Relief Tea Ingredients:
Peppermint

Elderberries

Rosehips

Ginger

Anise seed

Thyme

Yarrow

Calendula
 Certified Kosher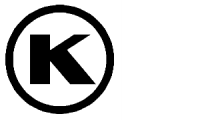 Instructions:
How do I return an item?
Refund/Return Policy:
Due to the nature of the product, we are unable to accept returns. If there is an issue with your order, please contact us immediately so we can fix it.
Spice Professors Inc.
Fresh Meadows, NY Email: spiceprofessors@gmail.com Phone # 347-455-8327
FREE SHIPPING!
on orders of $50 or more
Spice Professors Ships via usps as soon as order is processed. We offer priority mail for higher quality shipping and of coarse faster service. Shop over $50 and get free shipping on us.