TURMERIC
Regular price
$7.95
Save $-7.95
/
---
Turmeric:
Also known as the poor man's saffron, turmeric contains curcumin, a compound that has been shown to improve health throughout the body: Studies show that it can help combat cancer, heart disease, type 2 diabetes, and Alzheimer's disease.
Kitchen Tips: Turmeric enlivens stir-frys, sautéed poultry, fish, and meat. Add a teaspoon or two to meat and vegetable stews, scrambled eggs, salad dressings and dips, homemade chili, and dishes using coconut milk.
Certified Kosher: K-ID: PPM-XCPS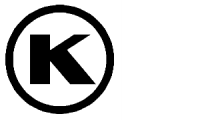 How do I return an item?
Refund/Return Policy:
Due to the nature of the product, we are unable to accept returns. If there is an issue with your order, please contact us immediately so we can fix it.
Spice Professors Inc.
Fresh Meadows, NY Email: spiceprofessors@gmail.com Phone # 347-455-8327
FREE SHIPPING!
on orders of $50 or more
Spice Professors Ships via usps as soon as order is processed. We offer priority mail for higher quality shipping and of coarse faster service. Shop over $50 and get free shipping on us.