AFRICAN BIRD PEPPER
Regular price
$7.95
Save $-7.95
/
---
When you're looking to spice up your recipes, African Bird Pepper is the way to go. Loaded with flavor and providing multiple health benefits, African Bird Pepper is one of the hottest peppers in the world. This type of cayenne pepper grows in the northwest part of Africa in both domesticated and wild territories. With an average of 160,000 Scoville heat units, this finely ground powder is perfect for those craving an extra kick of flavor and spice. Whether you're looking to add this to a soup or meat dish, you can count on this pepper giving you the bold flavor that you've been looking for.  
Hot chili powder

Finely ground

Multiple health benefits

Flavorful in a variety of recipes
 Ingredients:

Finely ground African Bird pepper
Certified Kosher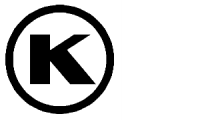 How do I return an item?
Refund/Return Policy:
Due to the nature of the product, we are unable to accept returns. If there is an issue with your order, please contact us immediately so we can fix it.
Spice Professors Inc.
Fresh Meadows, NY Email: spiceprofessors@gmail.com Phone # 347-455-8327
FREE SHIPPING!
on orders of $50 or more
Spice Professors Ships via usps as soon as order is processed. We offer priority mail for higher quality shipping and of coarse faster service. Shop over $50 and get free shipping on us.