CHAI MASALA
Regular price
$11.95
Save $-11.95
/
---
Do you love chai tea? If so, you'll thoroughly enjoy the Chai Masala Tea we have to offer our customers. With Indian spices and herbs, you can rest assured that your cravings for a spicy chai will be satisfied by drinking our most popular chai tea over ice or brewed hot.
Chai Masala Tea is known for its:
A unique blend of Indian herbs and spices

Loose leaves

Caffeine
Chai Masala Tea is the perfect option for anyone looking to add a little bit of pep to their step. Our spicy chai tea contains a vibrant amount of spices and herbs from the heart of India and is a drink to reach for when you're feeling low on energy. Additionally, this Indian chai blend is the perfect traditional spicy chai tea that many chai lovers approve of. Drink this tea hot or over ice on your morning commute or whenever you'd like to spice up your life!
Chai Masala Tea Ingredients:
Cardamom

Cinnamon

Ginger

Black tea

Caffeine Level- 2/5
Certified Kosher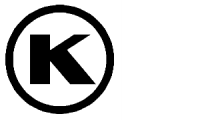 Instructions:
How do I return an item?
Refund/Return Policy:
Due to the nature of the product, we are unable to accept returns. If there is an issue with your order, please contact us immediately so we can fix it.
Spice Professors Inc.
Fresh Meadows, NY Email: spiceprofessors@gmail.com Phone # 347-455-8327
FREE SHIPPING!
on orders of $50 or more
Spice Professors Ships via usps as soon as order is processed. We offer priority mail for higher quality shipping and of coarse faster service. Shop over $50 and get free shipping on us.